Prisoner Bench LLC was founded by retired Police Lt. Bill Candeletti from New Jersey. After manufacturing the first bench at a family owned iron works shop, he knew how much this product was needed in the Law Enforcement arena. After retiring from the Police dept. in 2006, these benches continue to sell throughout the United States with several hundred agencies acquiring them every year!
Prisoner Benches are perfect for:
Police Stations Transport/SWAT vans
Sub stations Interrogation rooms
Bail Bondsman College Campuses
Municipal Courts Airports
Juvenile Holding areas Sports Arenas and Stadiums
Hospitals Malls/ Retail Stores
Bus/Rail Terminals Sheriffs Offices
Court Houses DUI Offices
Cruise Ships Hotels
Shoreside Military Holding areas.
Temporary Holding areas.
Embassies/ Consulates
Processing rooms
Call Lt. Bill Candeletti (ret)
904-687-5658
| | |
| --- | --- |
| | |
Members of NJ State PBA, IACLEA and NYSAAMC get an immediate discount of $25.00 per bench!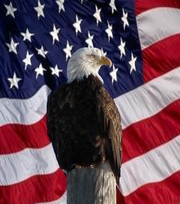 ALL BENCHES ARE PROUDLY MADE IN THE USA
AS SEEN ON TV!
Prisoner benches make NCIS New Orleans and Chicago PD TV production set!
20th Century Fox gets benches for new show!
Ray Donovan get some benches for their show!
Tell me your Secrets adds stools to the set!