Prisoner Bench was developed by retired Police Lieutenant Bill Candeletti, from New Jersey, who knows first hand how well they work.
All of our benches are ADA Compliant in height and include:
Solid Steel Frame

Full length 3/4 " solid steel handcuff rail

Additional handcuff area

on each leg

Additional ankle shackle area on each leg

Hardware for mounting to a concrete or tile floor

Powder coating for durability
Choice of color seating material
We are now offering the following style benches
Solid steal seating
FULL ADA (Americans with Disability Act) compliant benches are available upon request (Height and Width)
Center Floor mounted benches are also available. These are made without backs and are extra wide for back to back seating!
Our standard benches come in lengths in one foot increments, 3' to 8' with back rest options!
The composite seating material allows for easy clean up of body fluids!

Prisoner Benches are perfect for:

Police Stations transport/swat vans

Sub stations Interrogation rooms

Bail Bondsman College Campuses

Municipal Courts Airports

Juvenile Holding areas Sports Arenas

Hospitals Malls/ Retail

Bus/Rail Terminals Sheriffs Offices

Court Houses DUI Offices

Cruise Ships Hotels

Shoreside Military Holding areas.

Temporary Holding areas.
Call Lt. Bill Candeletti (ret)
904-687-5658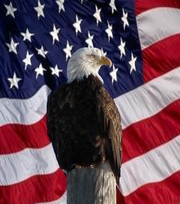 ALL BENCHES ARE PROUDLY MADE IN THE USA
AS SEEN ON TV!
Prisoner benches make NCIS New Orleans and Chicago PD TV production set!